HOME - ABOUT YOU - SOLUTIONS - SERVICES - NEWSLETTERS - TESTIMONIALS - CONTACT US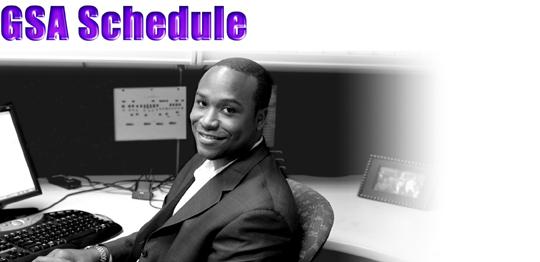 Does your agency want an easy way to purchase pre-competed IT products and services?

Then contact Iron Horse. We represent the following manufacturers on GSA Schedule. Utilizing the GSA Schedule simplifies the buying process and allows Federal and State government agencies to get what they want with a minimum amount of hassle. We also offer non-GSA discounts to government and educational customers from even more manufacturers.

Click here for a PDF version of our GSA and Government capabilities statement.

Network & Security Hardware & Cabling:
Adtran, APC, Asante, ATEN, Axiom, Cable Manufacturing, Cables to Go, D-Link, Emulex, Enterasys, Exinda, HP, IMC Networks, MicroPac Technolgies, Minicom, Netgear, Netmotion Wireless, Oncore Cables, Siemens, TechGuard, Wi-Ex, Watchguard/Borderware
Displays, Projectors & Mounts:
ATDEC, Bretford, Enovate, Ergotron, HP, Hyundai, InFocus, LG, NEC, Panasonic, Planar, Prestige International, Samsung, SKB, SMK-Link Electronics, Sony, Tech Global, Viewsonic
Software:
Absolute Software, Certeon, CA, GFI Software, iLinc, KOM Networks, Netmotion Wireless, Quark, SIOS, Symantec, Techsmith, Wave Systems, Zmanda
Printers:
Canon, Citizen, HP, Lexmark, Oki Data, Samsung, Xerox
Laptops, PCs, Servers, Tablet Computers & Accessories:

Axiom, Battery Technology Inc, Centon, Cherry, CRU-Dataport, DataRAM, ECS Composites, Edge Tech, Emulex, Fellowes, Fujitsu, Gammatech (Twinhead), General Dynamics/Itronix, Getac, HP, Ikey, KeyOvation, Kinesis, Lenovo, LG Electronics, M&A Technology, Motion Computing, NEC, Panasonic, PrehKeyTec, Psion Teklogix, Siemens, SoleSource Technology (Memory), Sony VAIO, Synchrotech, Targus, Wyse
Power Protection:
APC, Eaton, Tripp Lite
Storage Hardware, Software & Media:
Bocada, Buffalo Technologies, CA, CRU-DataPort, Dell Compellent, Dot Hill, Drobo, Exagrid, FalconStor, Fujifilm, Fujitsu, HP, Iceweb, ILinc, Imation, Kanguru, LG, Mellanox, NEC, Netgear, NetIQ, NexSAN, Overland Storage, ProStor Systems, QLogic, Quantum, Scale Computing, SoleSource Technology, StoredIQ, Stratus, Symantec, Utility, Veeam
Audio/Video:
AMX, Anchor Audio
Scanners:
Contex, Datalogic, Fujitsu, HP, Kodak, Psion Teklogix, Visioneer, Winnov
Cloud Services:
6Fusion, Derivetech

Contact us with your GSA pricing needs:
gsa@ih-online.com
(703) 866-6413
©2012 Iron Horse